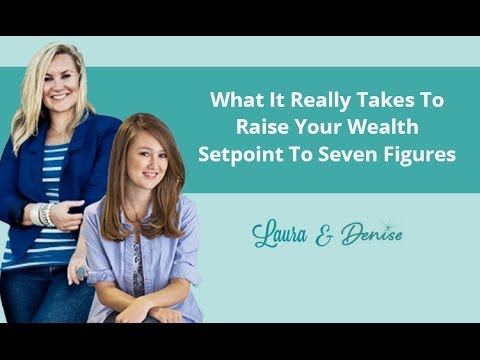 I'm proud to say that I've grown my business to the seven-figure mark within five years of starting. To do that you have to be smart, strategic, and willing to take big leaps into the unknown.
You also need to examine your underlying beliefs about making money.
Throughout my journey to becoming a seven-figure business owner, I've done a lot of conscious work on my "money mindset": feeling OK with making money, spending money, and charging a fair rate for my work. And "money stuff" goes so much farther than just money – it also encompasses thoughts about deserving, ease, and your own personal self-worth. (These are all topics that we dig into in the video above.)
In this video, I chat with Denise Duffield-Thomas about overcoming our biggest blocks to wealth and raising our wealth setpoints. Denise is the creator of my favorite course about money mindset, The Lucky Bitch Money Bootcamp. (Yes, the name of the program gives you a taste of Denise's personality!)
Special Bonus For Marie Forleo's B-School
Denise and I have partnered up to offer an incredible bonus for Marie Forleo's B-School program. (Read my review of B-School here.) If you're new to her, you'll definitely want to watch the video to get a taste of what you'll experience in her bootcamp.
I'd love to hear from you in the comments below – do you think that working on your mindset is an important component to making more money? What struggles have you had in this arena?
And don't forget to check out my B-School Bonus here – enrollment opens up February 19th!